This year has been a rollercoaster for all of us, especially small businesses and local artisans. With many towns and cities closed to tourism and returning to lockdown this holiday season, some shops have turned to online sales. I wanted to focus on shopping small businesses around the world in this holiday gift guide.
As travelers, we know the value of the mom and pop shops that make each destination unique. So, whether you're buying for yourself or another, these artisans offer local specialties and unique items. Consider supporting them this Christmas before heading to a big box retailer. Here are a handful to get you started!
Jerpoint Glasswork- Kilkenny, Ireland
I had the chance to visit Jerpoint Glasswork's studio in Kilkenny back in 2017. Currently, the studio and storefront are closed as part of the second lockdown in Ireland. However, they're still processing online orders and offer international shipping.
Jerpoint Glasswork has been around since 1979, creating beautiful hand made blown glass items. They have everything from small glass worry stones to massive studio pieces. Speaking of, the worry stones are one of my favorite items- they are inspired by the carvings at the 12th century Jerpoint Abbey.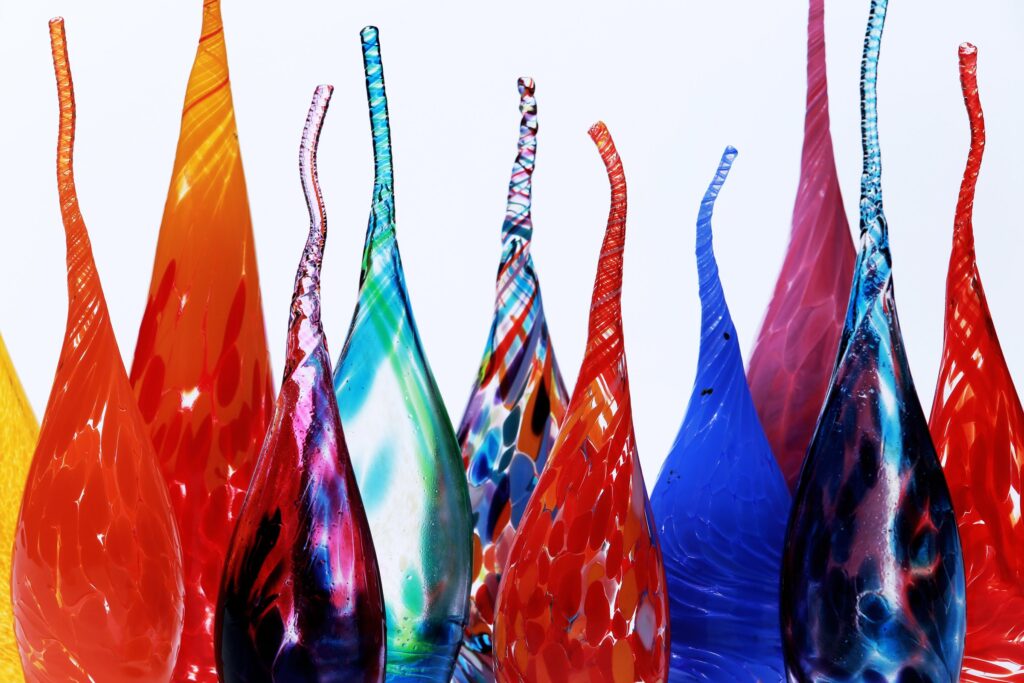 Chugwater Chili- Chugwater, WY
The most delicious chili I've ever eaten- that's Chugwater! It's not just me- everyone I've served it to goes crazy. Trust me, it's not my cooking, it's the Signature Chugwater Chili! Based in a town, population 212, in Wyoming Chugwater Chili produces a variety of seasonings, and has dozens of recipes on their site. They also sell books, Chugwater branded items, and products from other small businesses in Wyoming, such as local honey and handmade pottery. Chugwater Chili is a local business supporting other local businesses!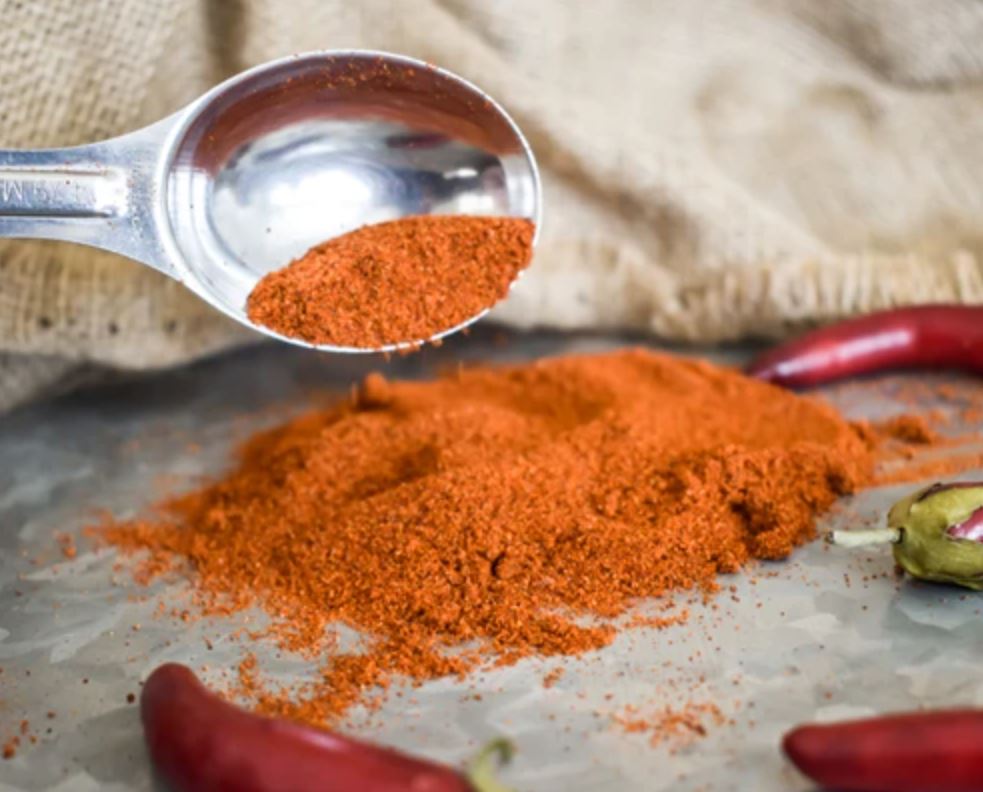 Crimson Chain Leatherworks- Toledo, OH
If you've visited a Renaissance Faire or sci-fi/fantasy convention in the eastern US, you've probably seen Crimson Chain! But, even non-costumers won't be able to pass up their leather goods. From leatherwear to leather-bound books, belts and bags, gaming goods and even a few fetish items, there's something for every type. It's all high quality, beautifully designed pieces, handmade by some hardworking, creative folks.
With so many in-person events cancelled this year, check out Crimson Chain's Etsy store.

Michaela Vargiu Designer- Selargius, Sardinia
Suggested by My Adventures Across the World
Sardinia is absolutely magical- so full of history, amazing food and wine, world class beaches, and its own unique culture. While part of Italy, the island of Sardinia very much has its own heritage and traditions. Its customary clothing and designs are distinct, and Michaela Vargiu captures them in her work. Using all local fabrics and goods, she designs bags, purses, belts and other embroidered items.
For a high end Italian designer feel, yet locally made and wholly unique, Michaela Vargiu is a great gift option. Include a book or photo of Sardinia to complete the Mediterranean vibe!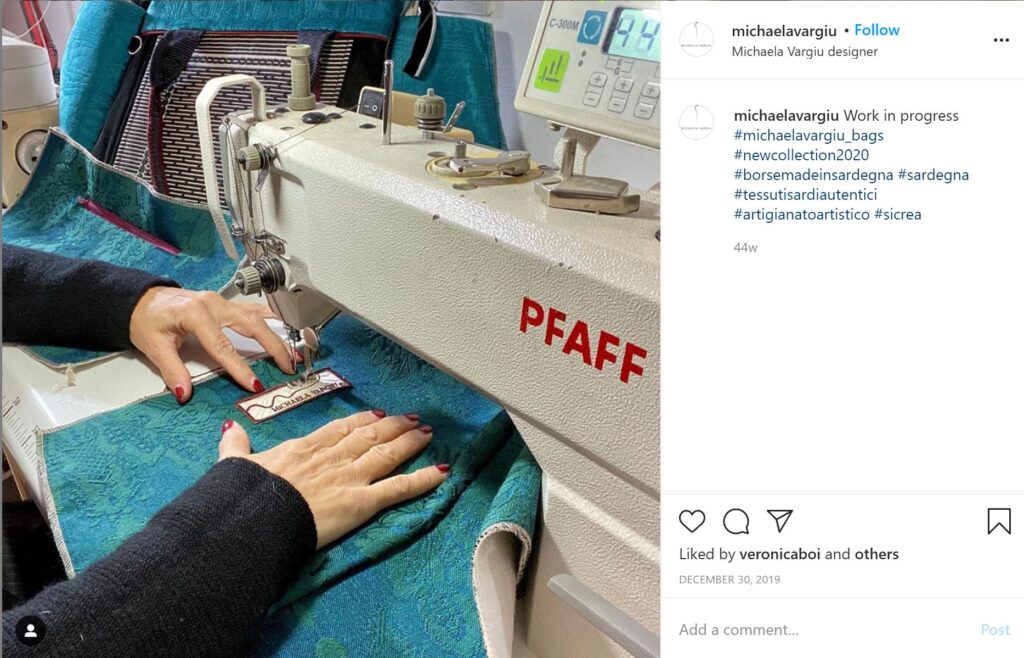 Puna Chocolates- Wauconda, IL/Kona, HA
Yep, you read that right- Illinois and Hawaii! I discovered Puna Chocolates in Wauconda, IL- a cute, Main Street sort of town- on a cold, snowy day. Nothing like a cup of Hawaiian hot chocolate to cheer you up! The family owned chocolate company grows cacao on the Big Island, and produces the chocolate there. You can actually tour the facility (during non-COVID times). The final product is sold in Kona and Hilo, HA and Wauconda, IL.
Puna ships their chocolates in iced, insulated bags. You can order ala carte, or get a monthly subscription. Be sure to check out the Hawaii Single Estate chocolates, and if you're ever in Wauconda, stop in for some hot chocolate! Somehow, I doubt hot chocolate is too popular in Hawaii!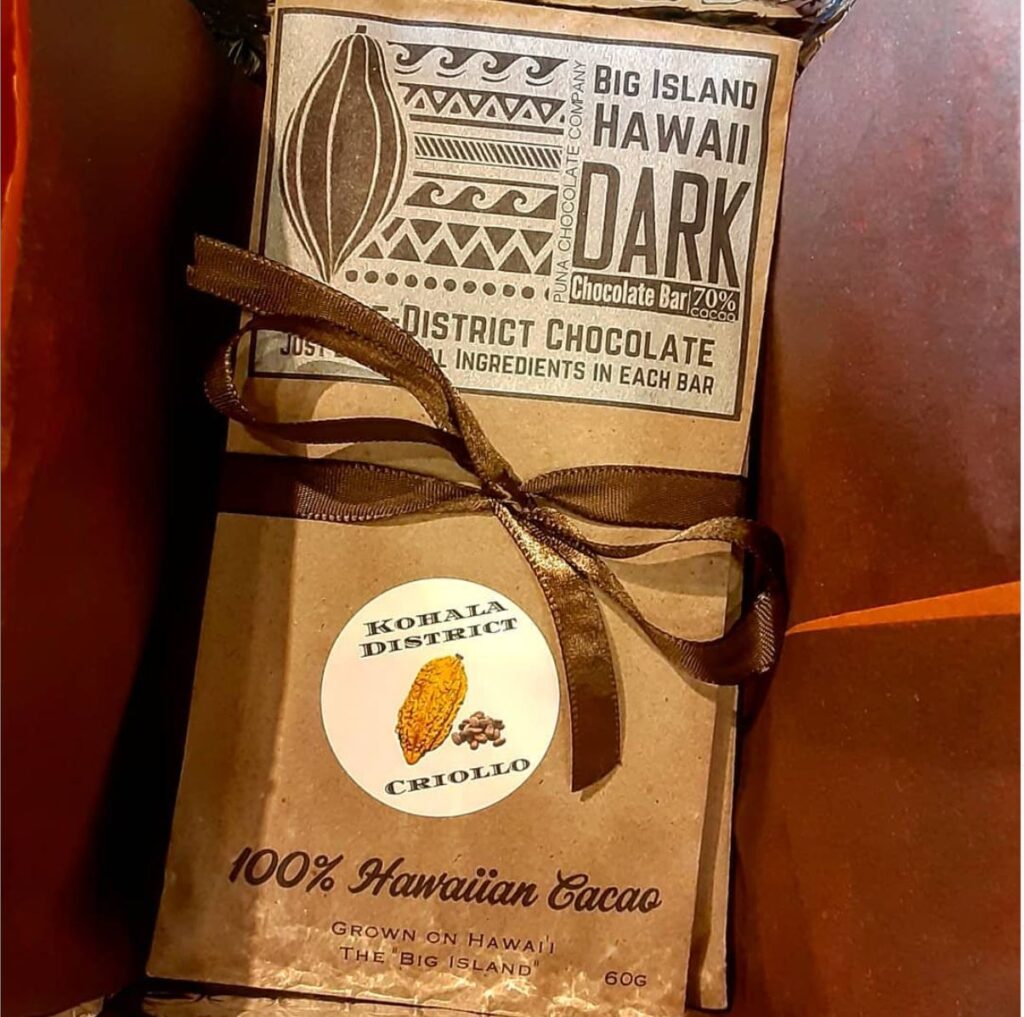 Lorge Chocolates- Kenmare, Ireland
For a more international flair, try Lorge Chocolatier. Handmade chocolates by a Frenchman living in Ireland! They have a storefront in Kenmare, while the chocolate making happens at their small factory a few miles away in Bonane. Lorge creates beautiful chocolates, that taste great too!
I stumbled upon the storefront in Kenmare a couple years ago, where I was warmly welcomed by the chocolate maker himself, Benoit Lorge. He gave us a dramatic presentation on hot chocolate preparation, and we left with a bag full of delicious truffles! Like Jerpoint Glasswork in Kilkenny, Lorge Chocolatier is also forced back into lockdown, but continue to offer online sales.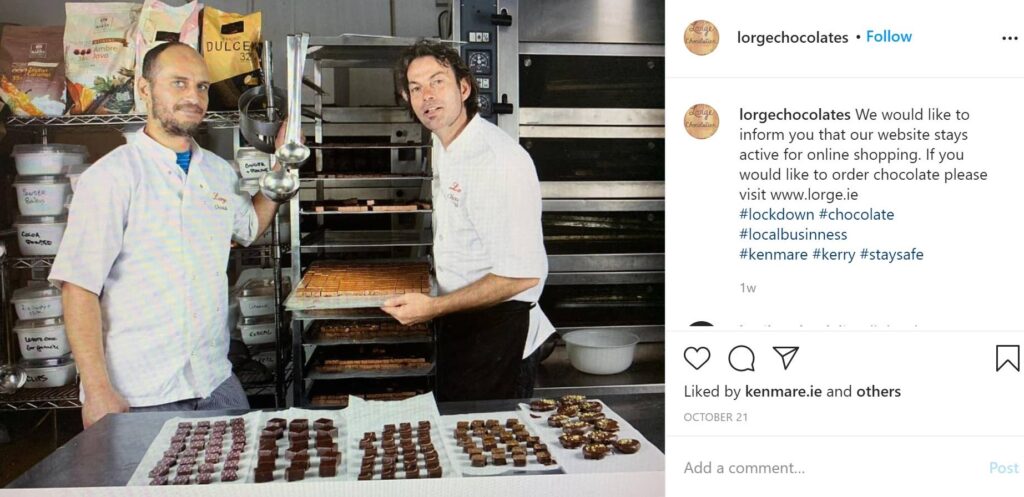 Klan Rúnda- North Carolina
How about some Celtic and Norse woodworking, to go along with your Irish chocolate? Klan Rúnda is a family owned business based out of North Carolina. The specialize in Celtic, Norse and Viking themed wood carved projects. From stunning thrones that would be the envy of Ragnar Lodbrok, to wall art, pipes and even stone etched coasters, they are so creative! The products are gorgeous- the level of detail, the designs and colors are unbelievable. If you're looking for a truly unique gift, look no further than Klan Rúnda!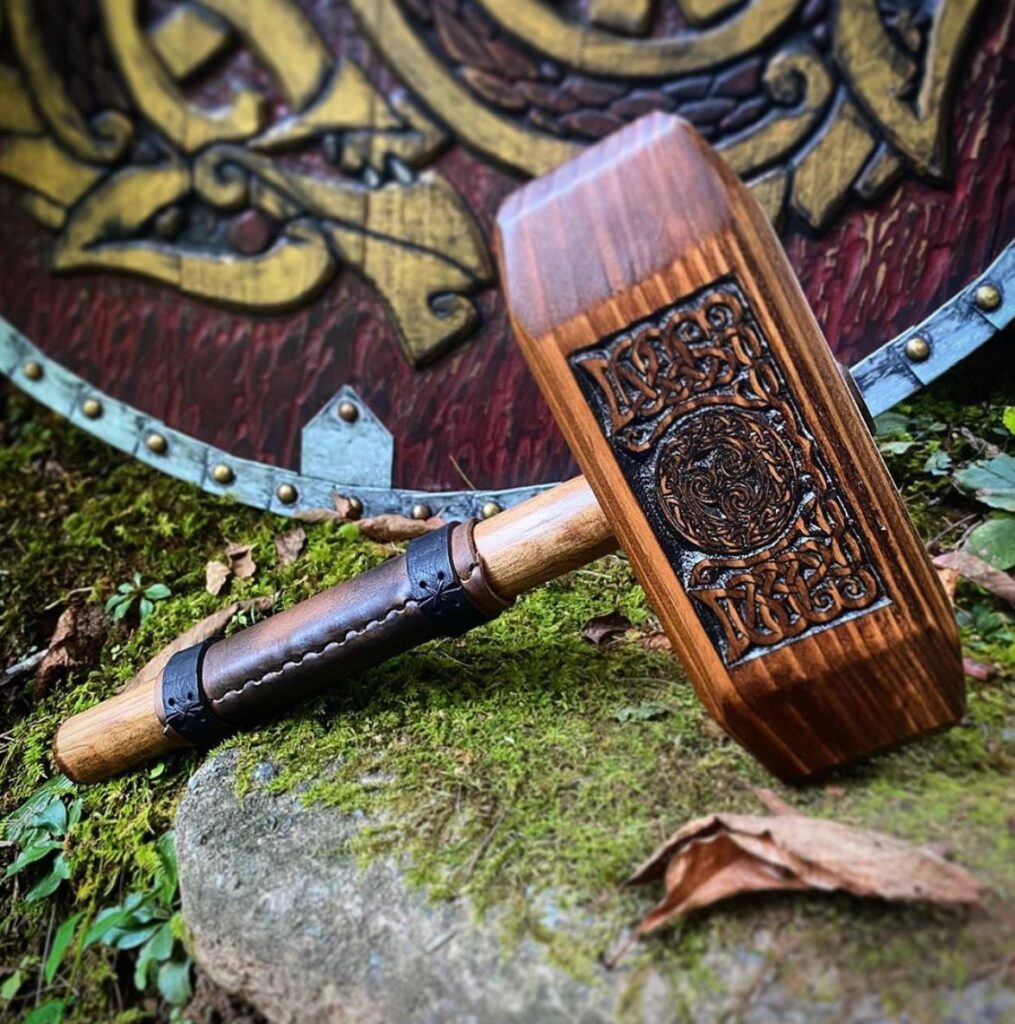 LeatherWood Jewelry- Indiana
I love the Great Lakes, and there's nothing quite like scouring their shores for treasures. Well, LeatherWood Jewelry creates wonderful, nature-inspired pieces from seaglass, fossils, geodes, bones and more- all collected on and around the shores of Lake Michigan. My particular favorites are the resin incased fauna- mushrooms, flowers, moss. It's a little piece of nature to remind you of summer, even when everything is dormant and cold outside.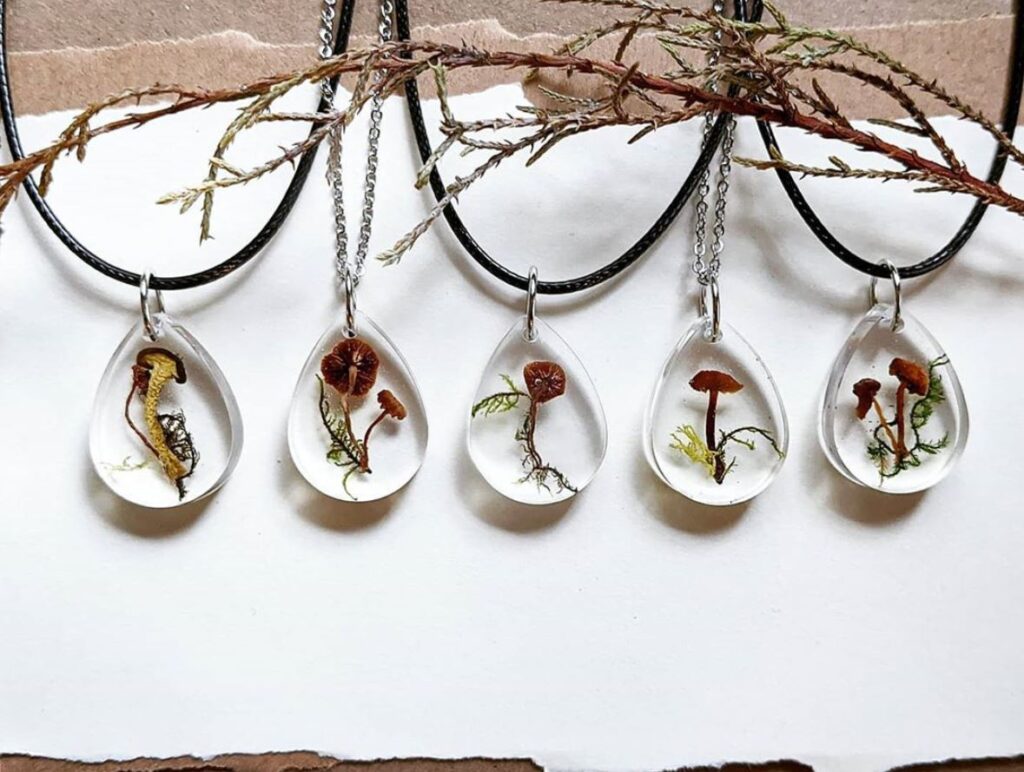 Local Wineries and Distilleries
Drink local! We're fortunate in the Chicagoland area to have a plethora of distilleries, breweries and cideries, and dozens of wineries a short drive away. Most places have at least one of these locally, so why not try something different? Rather than buying a national brand at the store, stop by a local winery or distillery.
One of my favorite Michigan wineries, Gravity, only ships to Michigan, Illinois and Indiana. Lucky for me, I can order some! Another great example, Copper Fiddle Distillery in Lake Zurich, IL. They distill whiskey, gin, rum and one type of vodka. It's small batch alcohol, distilled in the room right behind the bar.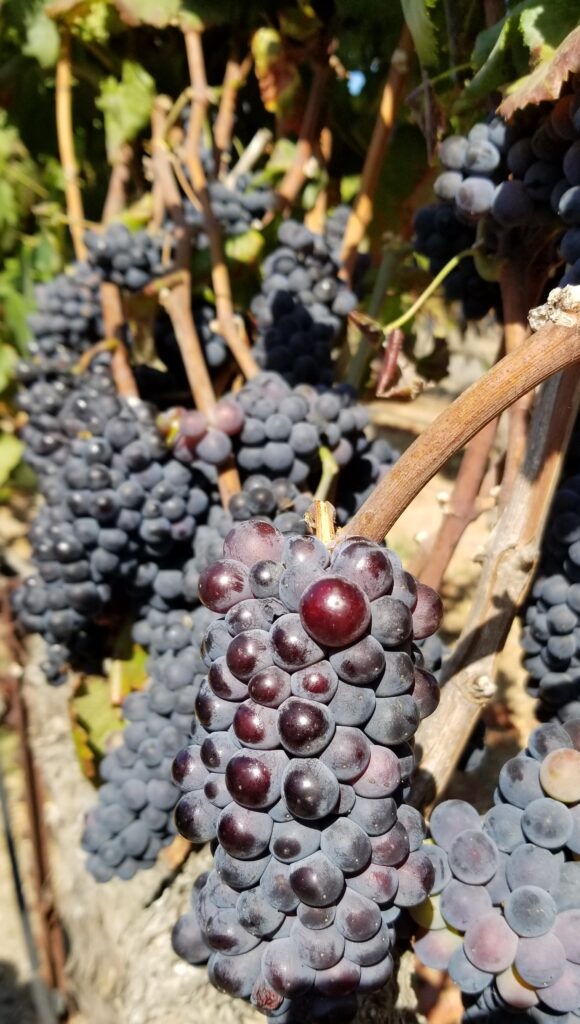 Hometown Bakeries & Cafes
Even here in the states, many dining spots are returning to lockdown, with takeout only. Some are getting resourceful and offering gift baskets and other specials. Take Bagels and Bakes in Thirsk, UK- they're offering these cute Christmas gift hampers with local specialties. They can't open as a restaurant, due to renewed lockdown, but they're putting these together in the meantime. Check with your local shop, restaurant or bakery that you might not first think of for gifts.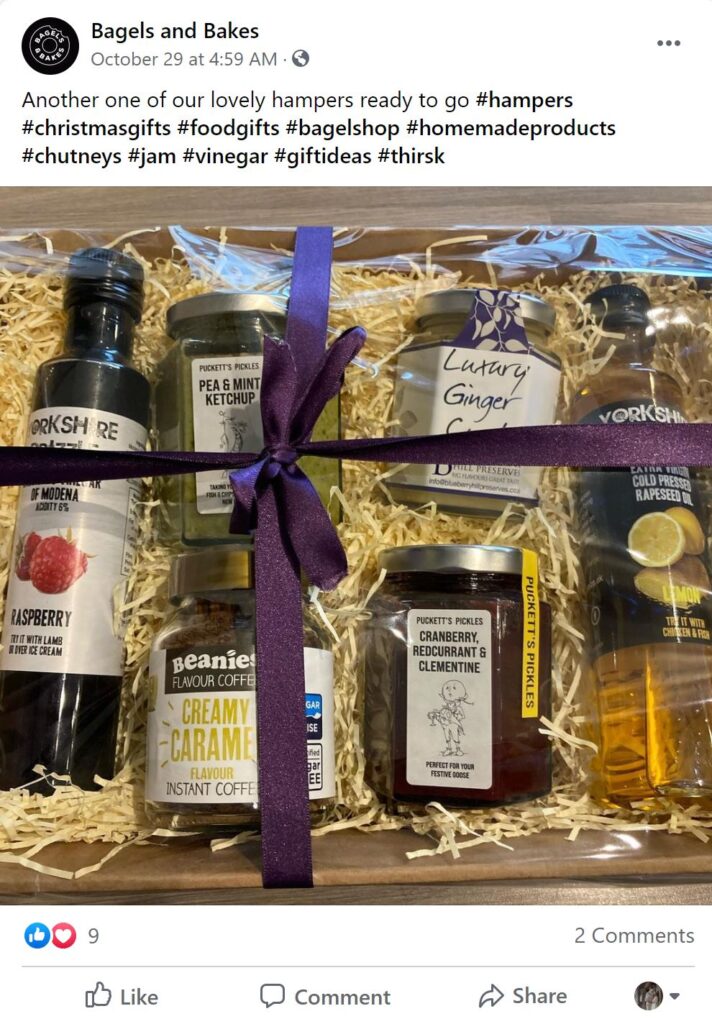 I hope this list inspires you to shop local, but not just from your town- local around the globe! These small businesses and artisans produce top notch items that will bring back memories of trips past, or inspire new ones when travel resumes.
---
Pin It for Later!