One of my favorite travel experiences is seeking out the unusual. That might be the bizarre, the local, the historic or just the road less traveled. After spending six weeks in Colorado Springs, I was struck by the amount of unique activities! I've only scraped the surface, but here are my recommendations on unusual things to do in Colorado Springs!
Eat Rattlesnake at South 40
I love to try new or local cuisine! How about some rattlesnake? Yep, a local specialty in Colorado, you won't find this at touristy restaurants. Head to South 40 in Elbert, about 30 minutes from downtown Colorado Springs for a true local experience. During our long stay in Colorado, we started watching The Ranch on Netflix and as soon as I walked in South 40, I thought I'd walked onto the show's set. An old timey bar, wooden floors, buffalo and elk heads on the wall- and rattlesnake on the menu. They serve it as a sausage, and it's actually pretty good! Even better, though less unusual, is the elk sausage- delicious!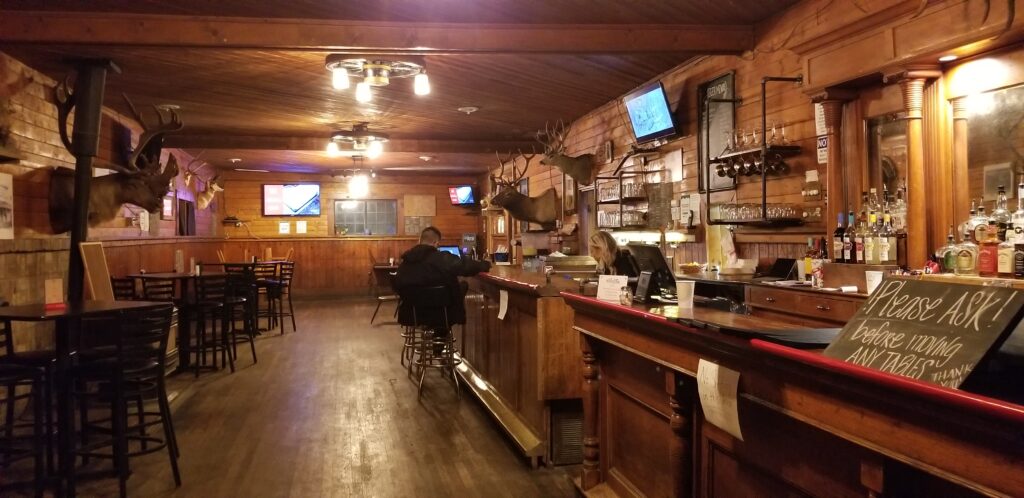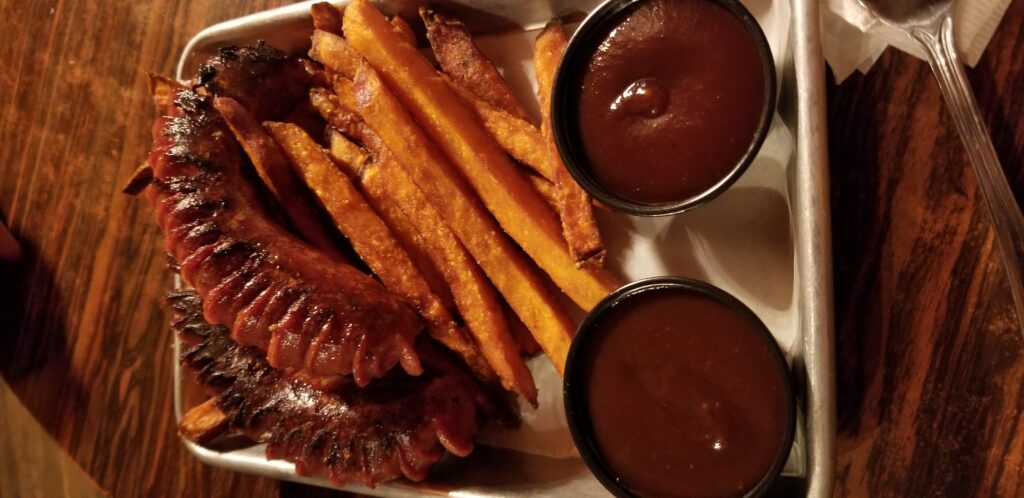 Attend a Livestock Auction
Keeping up the ranch vibes and local experience, check out the Calhan Livestock Auction. It's every Monday at 11am, although the Miscellaneous Auction begins at 10am. Everything from chickens to bulls are up for sale, along with whatever other random items people bring in. It might be a tractor, an antique table, or some Italian art. Yep, it's pretty eclectic!
To bid, you need to obtain a buyer's number at the Misc. Sales Window. It's free to register, and you aren't required to bid. It's a unique experience, for a city slicker like me anyway! Afterwards, visit the Paint Mines Interpretive Park just down the street, it was one of my favorite outdoor experiences in Colorado. Calhan is about 40 minutes from Colorado Springs, so make a day of it!
A Genuine Rodeo Experience at Latigo
The Latigo Equestrian Center in Elbert hosts a variety of rodeo events, from roping practice to barrel competitions and everything in between. It's usually free to watch. I recommend booking a window table at the upstairs Latigo Grill for dinner with a show. The grill is open Thursday to Sunday, and be sure to check the center's website for event specifics.
While it's not professional bull riding (PBR), it is a genuine rodeo experience with the locals. Before this, I thought rodeo meant PBR, but it's two different things. I'd barely seen barrel racing, and never heard of roping until Colorado. You'll see dedicated 'minor league' competition, as well as kids learning to rope for the first time.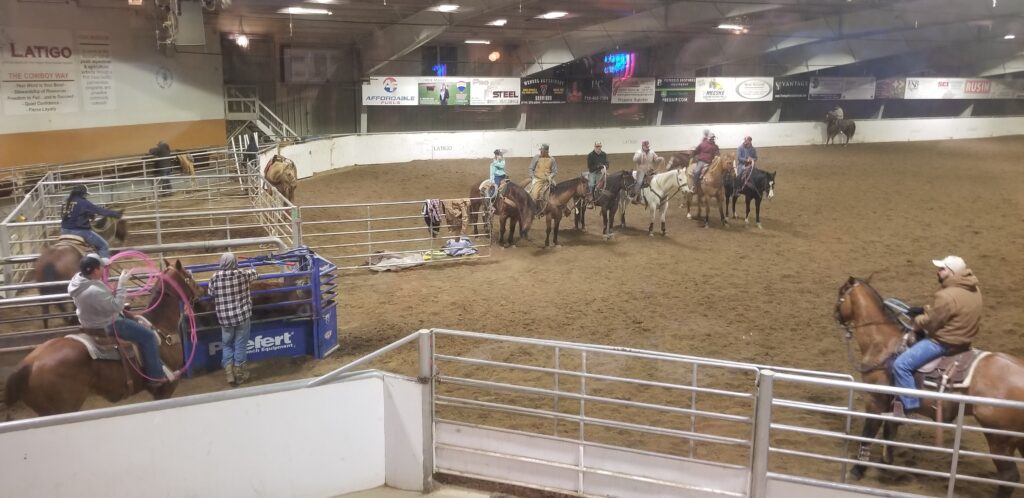 Visit Whit's End in Odyssey
Adventures in Odyssey is a radio program that's been on for years, and I grew up listening to it. It's produced here in Colorado Springs at the Focus on the Family headquarters. Whether you're a fan like me, or just looking for a way to entertain kids, the Focus on the Family Visitor Center is a great stop!
The Center will reopen on June 1, after over a year closed due to COVID. I actually got a private tour, since it was closed during my visit in February. They offer movies throughout the week, usually Disney classics and such. There's some pretty cool play areas that I even climbed through- try a replica World War II plane- and a three story slide. They also have a 'fake' radio studio where kids can record their own shows with the assistance of a producer. The best part? It's all free!
The centerpiece though, is the Whit's End Soda Shoppe. In the radio show, Whit is the kind old guy who runs a classic soda and ice cream shop. Recreated here, grab a sundae and either enjoy the retro shop, or sit on the outdoor patio with views of the Rocky Mountains.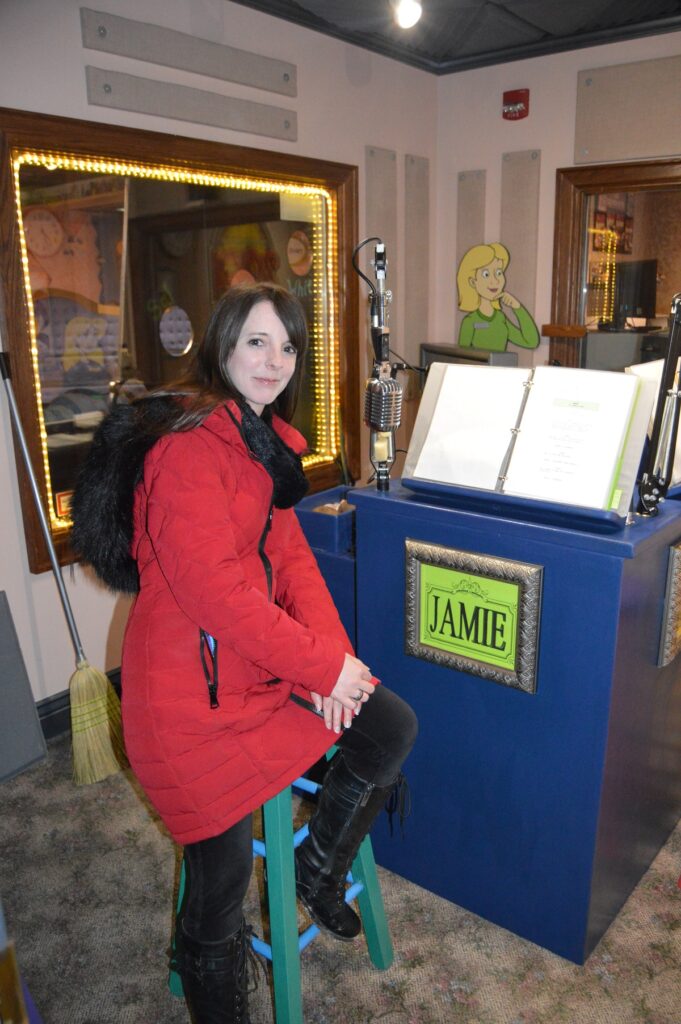 Fly a Falcon
When I think of falconry, I think of castles and Europe, however, Broadmoor Outfitters offers two amazing falconry classes in Colorado Springs! Take both the beginner and intermediate classes for the full experience, or with limited time take just the beginner course. There is a discount for booking both.
We spent almost two hours learning about birds of prey, both at the falconry facility and in the field on Cheyenne Mountain. Our trainer introduced us to a variety of hawks, falcons and the most amazing Eurasian Eagle Owl. When we took a hawk free flying, it was incredible to watch him soar off, and then come back of his own will. The bond between trainer and bird was fascinating. The falconry experience was my favorite thing we did in Colorado! For more insight on the course, and a list of other outdoor activities, check out this post.
Michael Garman's Magic Town
Not a fan of magicians? Don't let the name fool you! Magic Town is on many lists of activities in Colorado Springs, but I scrolled past them countless times thinking it was a magic show. Actually, you'll find it in a small storefront in Old Colorado City. Take a look in the retail store, before heading into Magic Town, a city created from Michael Garman's miniature sculptures. Peer into shops, bakeries, apartments and countless other city life scenes. See if you can spot the naked lady in a window! Scenes will change as you watch, the bizarre affect of mirrors, lights and holograms. At points, I couldn't tell what was actual sculpture versus a holographic display.
We spent about 40 minutes here and had the place to ourselves. It was honestly quite fascinating! Don't dismiss it, it was one of the most unique experiences in Colorado Springs.
Unique Museums
Colorado Springs is the 39th largest city in the US, making it not so big. However, beyond Washington DC, it has the most museums I've seen in a city, particularly unusual ones! Pick your flavor, and there's a museum for you.
There's the U.S. Olympic & Paralympic Museum which in opened in 2020. You can't miss the building, it looks like a giant silver spaceship. The museum focuses on the Olympic history, highlights athletes' stories, and is home to many artifacts and memorabilia. It's not a cheap entry ticket, but Groupon often has a discounted option.
Can't get enough? Visit the World Figure Skating Museum next! They claim to be the only museum of its kind, highlighting the greats of figure skating. Check their website for opening information, as they were still closed due to COVID at the time of this writing.
The ProRodeo Hall Of Fame & Museum of the American Cowboy is the most local experience. I can't say I'd ever met a real cowboy until I visited Colorado, so it's only fitting the museum is here. Like I mentioned about Latigo, there is so much to the Rodeo beyond bull riding, and this museum highlights the history and stars.
My person favorite- the National Museum of World War II Aviation. They are usually open Friday-Sunday, but starting in May will also open on Thursday. The museum is home to some amazing aircraft, and tons of history. I think it is so important we never forget WW2, this museum is a great reminder.
To name a few others- there's the Money Museum by the National Numismatic Association, the Ghost Town Museum, the Colorado Springs Pioneer Museum, and more!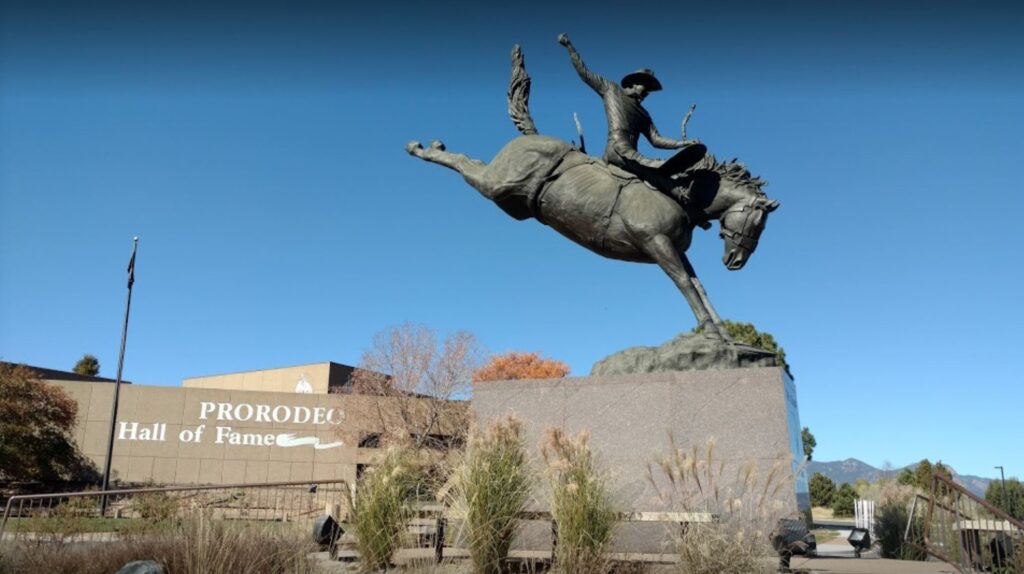 Experience Caving in the Mountains
The Cave of the Winds Mountain Park has standard cave tours, but also offers Caving 101. Yep, get ready to be muddy! This tour offers basic spelunking information and almost 2 hours of hands on experience in the Cave of the Winds. Other than Mammoth Cave National Park in Kentucky, I've never seen a cave offer actual spelunking tours, so I thought this was pretty awesome. It's open to anyone 13 or older, but be prepared to crawl and wriggle through small spaces! This tour will resume for the general public in late summer 2021- stupid COVID!
Mineral Springs Tasting Tour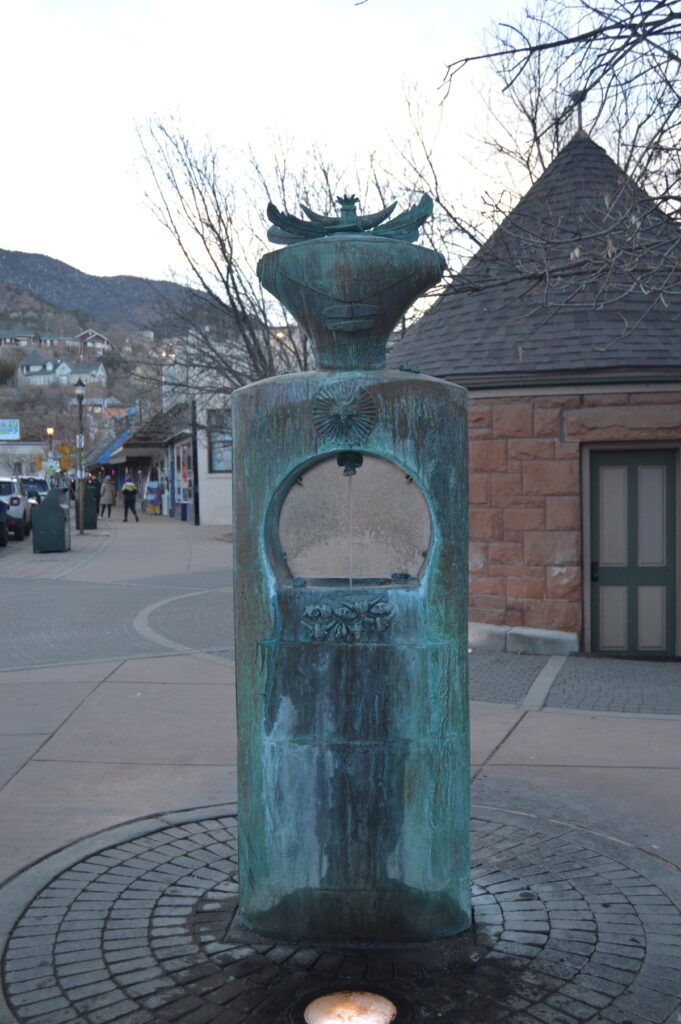 Manitou Springs earned its fame thanks to its 8 natural mineral springs. In the late nineteenth century, visitors began arriving to soak in the mountain water, said to have restorative properties. Today, you can still relax in the spring water at a few locations, including SunWater Spa and it's rooftop tubs.
For a less pricey experience- free actually- try a self guided tasting tour. The 8 springs have fountains throughout downtown Manitou Springs, and you can pick up a tasting cup at the Visitor Center. Follow the springs map so you don't miss any of them. Each spring has a unique taste, and a unique fountain. If you aren't interested in tasting the mineral water, it's fun to see the different designs.
Strolling through Manitou Springs is an enjoyable experience unto itself, so visit the local shops along the way.
Wild Chef Edible Adventure Dinner
For a finale experience, check out the Wild Chef Edible Adventure Dinners at Grey Wolf Resort. Located in Cripple Creek, it's not quite Colorado Springs, but an easy drive. The resort focuses on health and wellness with a nature based focus. The adventure dinners begin with a foraging hike through the woods, while the chef discusses the local ingredients and wildlife. Don't worry, you won't have to actually hunt for your dinner! The chef will serve your multi-course dinner with locally sourced, often wild, ingredients. It's such a cool, local experience!
Still looking for other unusual things to do in Colorado Springs? Check out my post on outdoor experience in the Springs, many of which could belong on this list too!
 

 

View this post on Instagram

 
Attend a Chinese Tea Ceremony
At Yellow Mountain Tea House, in Old Colorado City, attend a traditional Chinese tea ceremony. You'll need to make a reservation, especially on the weekend. Before the ceremony, you'll get to choose several teas from the hundreds available. They also have a small dim sum menu, including shumai and bao buns.
---
Pin It For Later!